Lighten Your Load with Commercial Uniform Cleaning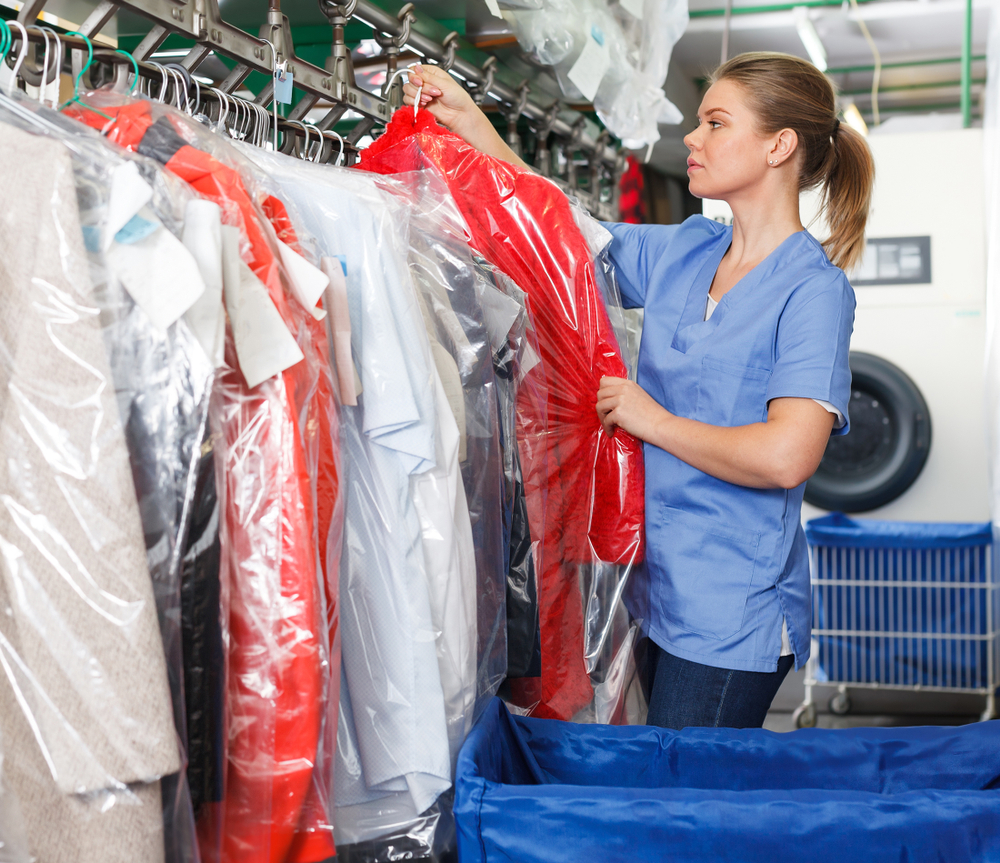 Managing a medical facility, police force, restaurants, hotels, or any business is stressful enough. Let alone having to wash and dry uniforms yourself. When you first opened your doors for your business, you probably did everything in-house instead of using commercial uniform cleaning.
But, with more responsibilities to juggle, it is difficult to take up tasks, such as doing the laundry. Instead, you should be outsourcing some tasks so that you can free up some valuable space. That's where hiring a commercial uniform cleaning comes into play.
Champs Cleaners offers best-in-class laundry services that can accommodate various industries. Such as the fitness, healthcare, hospitality industry, and more. We also provide a dry cleaning service, which is ideal for getting rid of stains and soils from fabrics. Take a look at the perks of using commercial uniform cleaning below.
Benefits of Using Commercial Uniform Cleaning
Having your uniforms professionally laundered ensures superior care. Each item of clothing has specific washing instructions that many people overlook. A commercial laundry service uses the right cycle, temperature, and dry cleaning service to avoid damaging the textile.
Our team at Champs Cleaners has years of experience in removing all kinds of stains from different types of fabric. We make sure to offer top-quality service for every customer. Here are other advantages of commercial laundry cleaning that can benefit your business.
Quick Turn-Around Times
When running a small business, you might have a limited supply of uniforms. Any delay in washing or returning the clothes to employees can affect their productivity. With the help of commercial uniform cleaning, you always get your fabrics on time.
They are often ready in about 24 to 48 hours depending on the load. We work with large quantities of linens and clothing and can handle work in great volumes. At Champs Cleaners, we also offer pickup and delivery to businesses. That way you don't have to worry about picking up the laundry yourself or sending your employees to do it.
Less Inventory Turnover
The more you wash a uniform, the easier it is to damage it. Especially if you don't have the right experience. When you use a commercial laundry service, the uniforms maintain their quality for longer. Our trained staff has the right expertise about which products to use when removing stains.
This means you don't have to spend too much of your company's budget on replacing the uniforms too often. It helps you save up on business costs. A commercial uniform cleaning service does a remarkable job.
Our team guarantees professional results that will leave your clothes sparkling clean. Such as specialized detergents and soaps to wash specific types of materials. We use the latest equipment for offering a dry cleaning service. All to make sure that you make the most of your garments.
Superior Odor and Stain Removal
Laundry washing leaves your uniforms smelling fresher. We also use the best quality detergents and solutions to remove stains. Our team can remove most tough spots and bad odors, such as removing bodily fluids, dirt, or other particles. Contact Champs Cleaners pickup and delivery services today to get your uniforms washed and ready to use in no time.